Life on earth has long been obliterated. But lost among the stars a human colony has survived, grown, and spread across a far desert planet.
The new planet is dominated by old nationalisms and the threat of civil and global war, but one arena of battle is no more: the battle of the sexes. The female sex has been entirely eradicated and replaced by mechanized simulations — an experimental handful of whom have come to rebellious consciousness as Armageddon looms.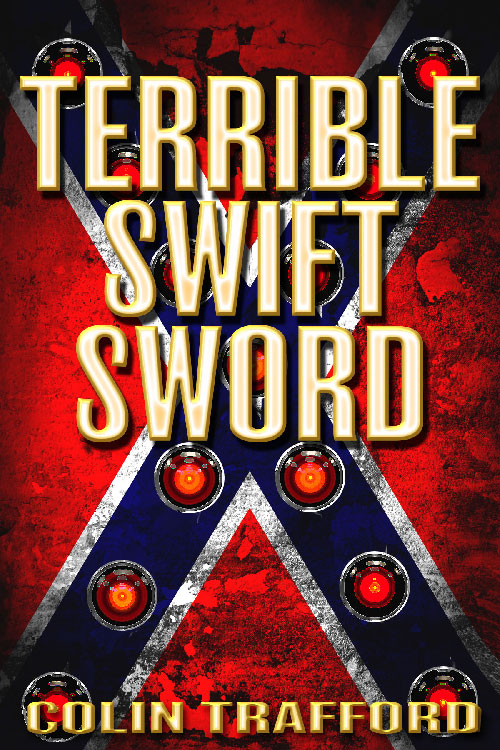 Terrible Swift Sword is currently being published omnibus-style on Amazon.com by Pascal Editions.
What that means is that it is being released in five parts.  You can buy each part as it is released, or the full novel as a whole once it's released.
If you'd like to be notified as each part becomes available, you can contact me here and I will let you know.